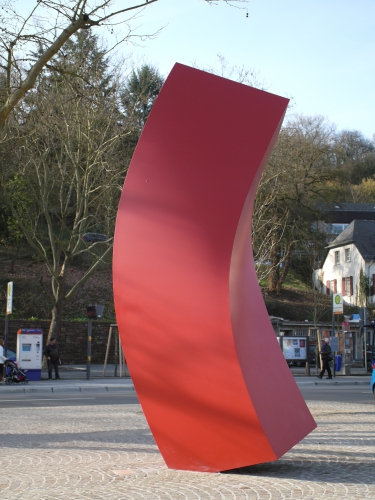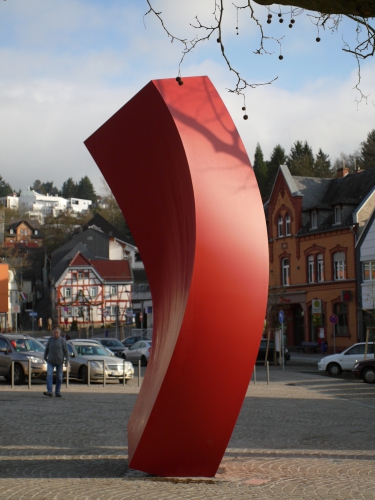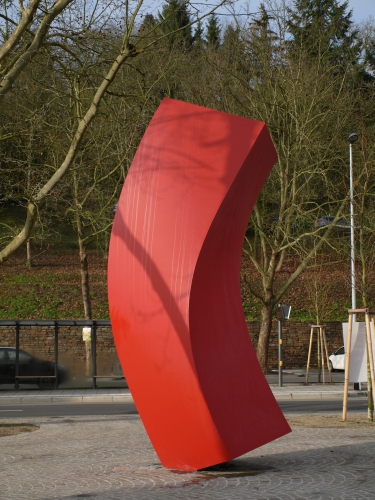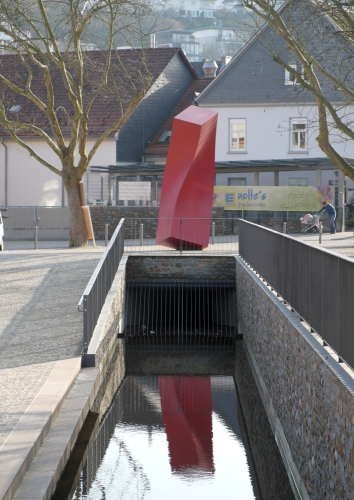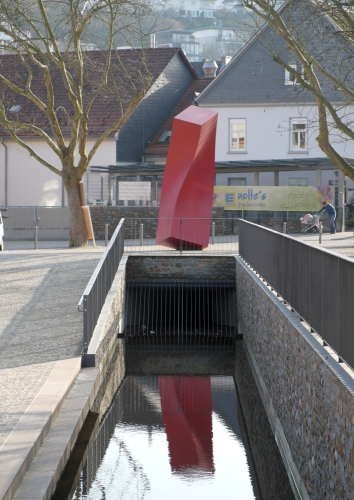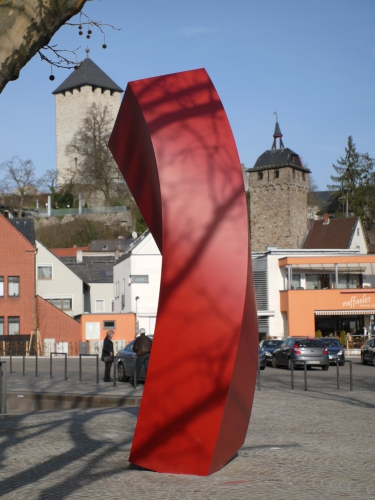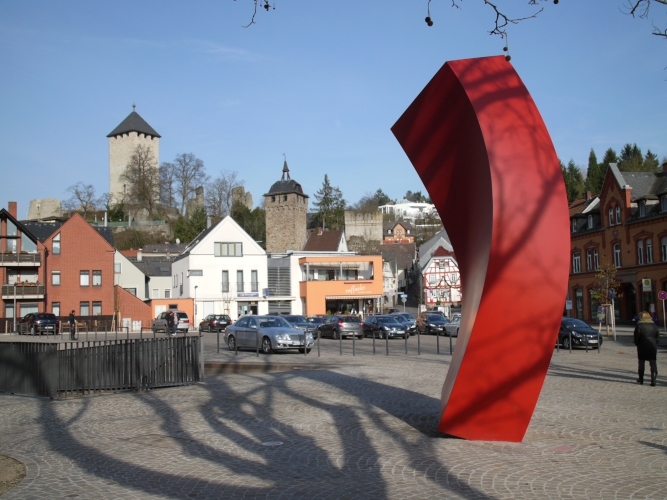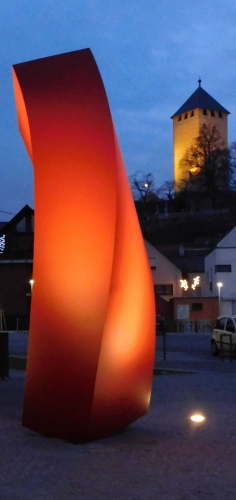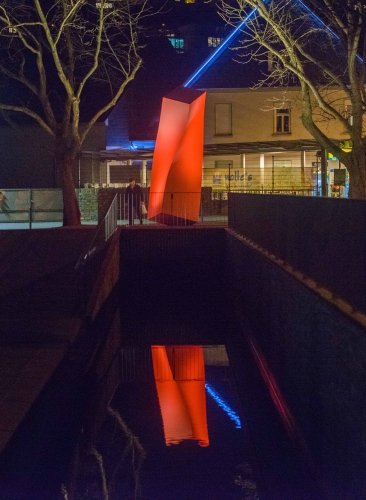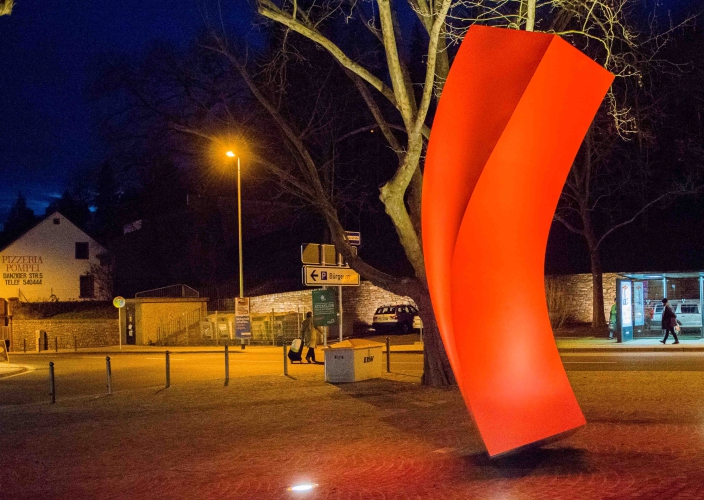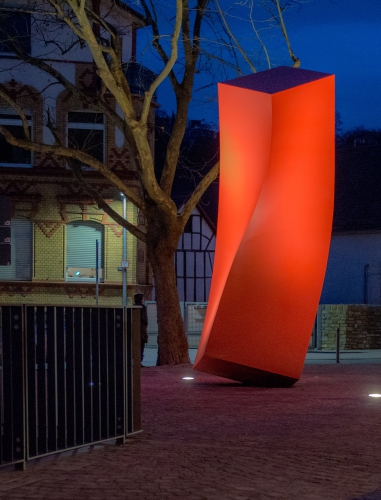 The 4.5 metre lacquered Steel Sculpture, (competition prize winning sculpture) in the Court Garden square in Wiesbaden Sonnenberg is marked by three elements:
| | |
| --- | --- |
| TOWERS: | the castle the embattlements and the town tower still dominate the outline of Wiesbaden Sonnenberg |
| RAMBACH: | the river wanders deep into the valley and opens out here into the square. |
| RED LINE: | historically, the "Red Line" streetcar line terminated here in what was the meeting point of the town. |
Arising from the assumption that history resembles a river which digs its grave and leaves a concrete footprint, came the sculpture with the title "a piece of history" which in the classic modern language of form interprets the history of the town and reflects its value; a "tower" is formed through the power of history and the flow of water. The overlapping is fluid, smoothed by time- as indeed is history, made by humans and repeated from generation to generation in backward reflection, finally smoothed. The sculpture elegantly raises its head, as if greeting the castle and historical Sonnenberg and follows the wending of the stream.
Red, the vivid colour for "piece of history" is primarily a reminiscence of the streetcar, as well as being a familiar colour for the town, reflected in many of the houses and building materials.